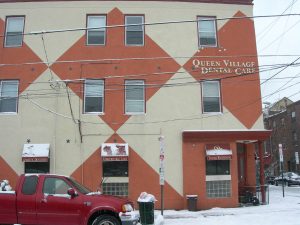 Queen Village Family Dentistry
301 Bainbridge Street | Philadelphia, PA 19147
We are located in historic Queen Village, Philadelphia's oldest residential neighborhood, right on the corner of Bainbridge St. and 3rd St.
It's an amazing neighborhood, rich with culture, history, and some of the best people in the world. Come visit.
For detailed directions from wherever you are, please click on the "Directions to" link on the map below .